Straight from the Netherlands comes this masterclass in functional design, an innovative retro dripper which looks great and brews coffee that tastes even better. If you want to enjoy delicious coffee but keep your kitchen looking uber-cool, this is the machine for you.
Tools Needed test
Ingredients
30g of good quality coffee
500g of water
Brew Time
Further Questions?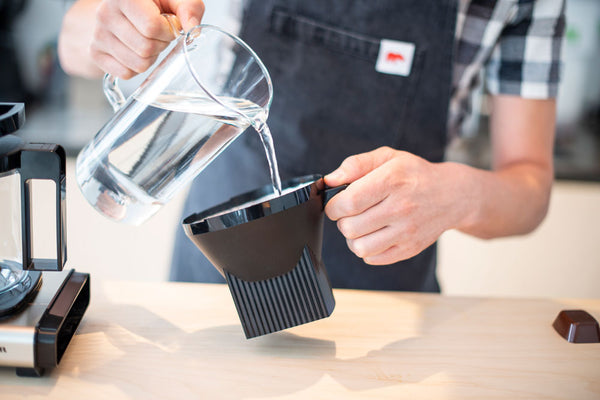 Step 1
Rinse the paper filter to avoid any paper residue and discard the rinse water.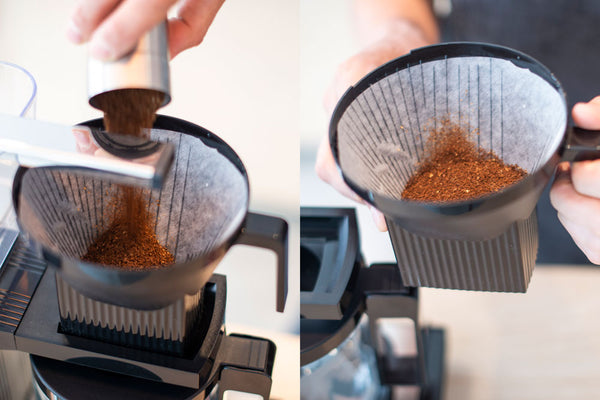 Step 2
Add 30g of freshly ground coffee into the filter basket and shake gently to create a flat bed.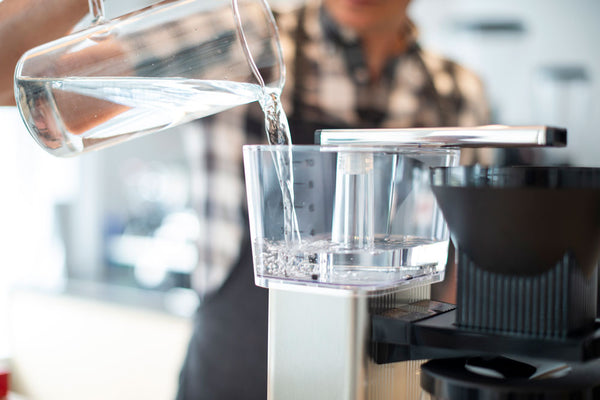 Step 3
Add 500g of water to the water chamber.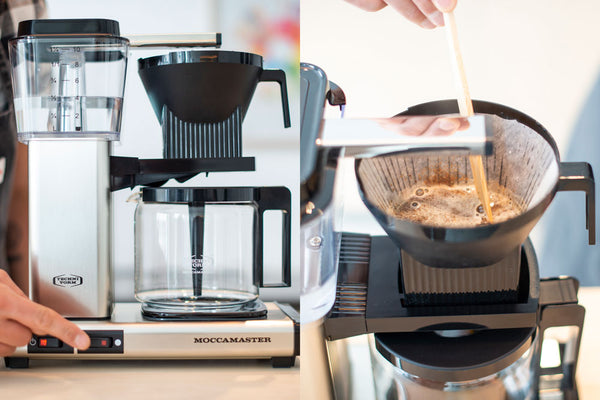 Step 4
Switch on and wait for around 1 min until the water has covered the coffee bed.
Stir gently to wet all of the ground coffee for a more even extraction.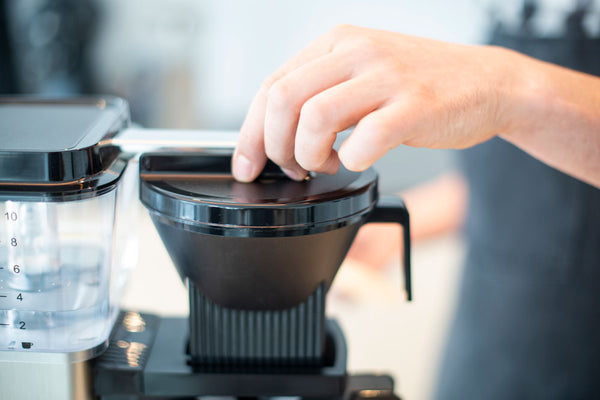 Step 5
Put the lid back on and wait until the brew is finished.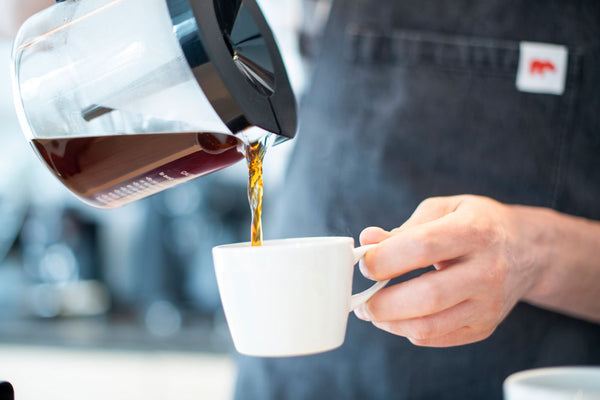 Step 6
Swirl the brew to even out the particles.
Serve immediately and enjoy!